Step 5 Invent Solutions for Elderly Issues and Dealing With Parents
Posted by Vito Scarnecchia at Dec. 02, 2017
Step 5 Invent Solutions for Elderly Issues and Dealing With Parents
No family will completely escape the numerous elderly issues that are possible. So much to learn. So much to understand.
What You've Done So Far
Now that you've begun the conversations with your aging parents, you've worked hard to build a partnership. As they shared a variety of concerns, you were careful not to jump to conclusions, and took on the role of detective to get at the root causes. Bravo! You're being intentional in your approach to dealing with elderly parents.
Once you were clear about the true nature of the problem, you went on to research all the options. If you've done your homework, thoroughly, you have lots and lots of possible solutions.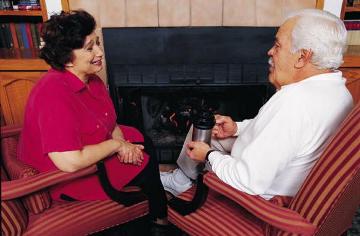 It's tempting to reach into a hat and pull out the "winner". You've been at this for a while and you'd like to get onto the next step. Now is not the time to end the conversation. Your parent's very best option is one that may not have been thought of yet. So it's time to...
Invent a New Solution
Time to take what you've learned about the elderly issues affecting your parent, their values and beliefs, and the options that you've researched, and invent the best solution for your parent.
Give yourself permission to CUSTOMIZE a new answer to the problem. Every situation is unique, and your parent's health, mobility, values, beliefs, family structure, community support, and religious community can all play a part.
Read the rest of this article here:
http://www.talk-early-talk-often.com/elderly-issues.html
Now Available: New Report: "7 out of 10 Adults Have Difficulty Talking to Their Parents About Money and Life"
Lifestyle & Options Seminar
Held Monthly
Free ONE-HOUR Informational Seminar available
Seating is limited, reserve your space today!
Want to learn more? Email vito@BlossomValleyBroker.com
Click here for a free report on how to choose which local living arrangments are best for you or your adult parent.